Testimonials
Tremendous service! I can't thank the lady who tidied up my flat enough - she did an amazing...
Donald
I've always been pleased with Carpet Cleaner, the staff are so helpful and the prices are...
George N.
My 3-year-old daughter poured some soup over the sofa when I wasn't looking and the stains...
Natalie P.
I am very happy with the service provided by Deep Cleaning Services. I booked a cleaner from...
Victor Steele
End of tenancy cleaning can be really stressful. This was my first time moving with the...
Scott F.
1
of 6

Our cleaning services in South east London are the solution to dirt and dust dilemmas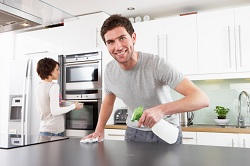 Are you fed up with the weekly household chores? Or do you need a specific cleaning service to help out from time to time. Everywhere gets dusty and dirty so it constantly needs dealing with. For people with busy careers and lifestyles in South East London it can be tough to keep everything in order. There is more to cleaning than a quick dust and vacuum. Over time ovens, carpets and windows build up the grime. Sometimes hiring the cleaning experts helps save time and money and gets the job done properly. We at Carpet Cleaner have a wealth of cleaning services available to help in all situations. All of our cleaners are dedicated and have a wealth of experience to get the jobs sorted. Our costs are reasonable and will appeal to all budgets. We guarantee a first class service that is eco friendly. You can trust us to use on high quality products and the most effective cleaning equipment for the job. We have a selection of services from end of tenancy cleaning, after builders to deep cleaning. Call now and ask for further details on 020 3540 8295.
South East London is made up of the areas of Bromley, Bexley, Greenwich, Southwark and Lewisham, and has a population of just over 1.3 million. The area has good transport links to other areas of the famous city. There is a good combination of property ranging from working class to the more wealthy areas. The largest football clubs are Millwall and Charlton. Up until 1750 the only one access to the areas was over the river Thames was London Bridge. From here there is a wealth of dense areas to see and explore. With numerous historic churches, warehouses, towering wharves and cobbled lanes leading to tradition pubs. It is a rich area to discover with so many sights and things to do. There are plenty of hotels, shops, bars, clubs and restaurants in the region. It is an excellent location to see many of the famous sights of the area. The area is popular with commuters and is a lively place to live and visit. The tallest building in Western Europe at 72 stories was constructed here in 2012 called "the Shard". This area is home to many wonderful sights including the Royal Observatory in Greenwich, the London Eye, regal and naval buildings, national theatre and the famous Tate Modern gallery.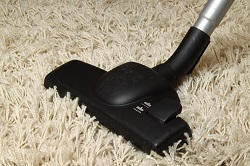 Cleaning needn't be a chore when you have established and professional companies like us to help. We offer a range of cleaning services to help make your life in South East London easier. You will be impressed with our reliable and dedicated staff. We know that you want a guaranteed service at a price that is within your means. Ensuring everywhere is hygienically clean is essential for your well being so don't leave the dirt to mount up hire us at Carpet Cleaner now. We have a cleaning deal to suit all, from domestic to business we can deal with every aspect of your cleaning needs. We cover after builders, carpet, oven, window cleaning and more just call us. You can just leave it to us we can arrange to clean your home or workplace at a time to suit you. All of our cleaners are thorough and hardworking and will do a fantastic job. You can totally depend on us to get the job done. We use environmentally friendly procedures so there will be no harmful chemicals or toxins left afterwards. You can trust us to do a first rate service. Contact us now for a chat about our cleaning services and costs on 020 3540 8295.