Testimonials
Tremendous service! I can't thank the lady who tidied up my flat enough - she did an amazing...
Donald
I've always been pleased with Carpet Cleaner, the staff are so helpful and the prices are...
George N.
My 3-year-old daughter poured some soup over the sofa when I wasn't looking and the stains...
Natalie P.
I am very happy with the service provided by Deep Cleaning Services. I booked a cleaner from...
Victor Steele
End of tenancy cleaning can be really stressful. This was my first time moving with the...
Scott F.
1
of 6

Our oven cleaning service will keep it looking good and in better condition for longer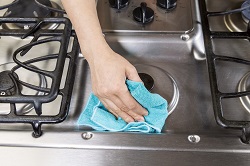 One of the most tedious jobs in the home is cleaning an oven. This is mainly because it if often forgotten about, until it is in a terrible state and requires a lot of elbow grease to shift burnt on food and grease. Then you may have to increase to hazardous cleaning detergents to dissolve the grime that has built up. Oven cleaning needn't be a chore, why not hire us at Carpet Cleaner. We are professional oven cleaners in London with years of experience in this industry and will make a notable difference. We are experts at dealing with all makes and models and can deal with all types of stains, spillages and grime. Our cleaning company has a wealth of solutions to really deep clean your oven and hob and leave it looking sparkling clean and free of dirt. Ovens and hobs can soon get dirty, and some need special care when cleaning. You can trust us to use the correct cleaning service on your appliances. We will do a safe and careful cleaning service at a price that won't break the bank. Call us now for more information on 020 3540 8295.
For the best cleaning service on your oven make sure you call our specialists. We are a long established cleaning company in London and can help with a range of cleaning services. All of our cleaners are fully trained and will do a first rate cleaning job on your cooking appliances. Food spillages and grease can cause havoc on a hob and inside an oven, so call us to help. We only use the best procedures to really deep clean you oven, hob and microwave. Our fully qualified oven cleaners will use the best methods to get rid of the buildup of cooking spillages. You can trust us to use environmentally friendly techniques to shift the dirt. We promise you there will be no harmful effects of toxins from harsh chemicals. In the interest of the planet we use eco friendly detergents to emit the grime. You can trust us to take care when working in your home. All of our services are guaranteed for your peace of mind. Like all appliances it is crucial to keep an oven and hob clean so that it works properly. If it is clean it will not only look better it will last longer. So our oven cleaning service will be a good investment. Don't hesitate and get in touch with us now.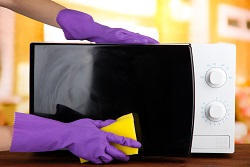 Our professional cleaners can deal with your entire kitchen cleaning needs, and do an exceptional job. We have a wealth of experience and knowledge and will only use the best quality products to clean your home and all that is in it. We guarantee a first class cooker and oven cleaning service. We know all about ovens and cookers so don't hesitate and call us now Carpet Cleaner. We guarantee you will be 100% satisfied with our effective service. Our well trained experts will call and look over your problem before deciding what cleaning procedure to use. Our steam cleaning process is one of the most eco friendly systems and will leave amazing results with no harmful toxins. You can rest assured that our methods and systems will not cause any harm to you or those around you. You will be astonished at how immaculate your oven will be when we have finished. We are competent and thorough, and will do a fast and efficient oven cleaning service. Our costs are reasonable and will appeal to all. You can arrange a time to fit in with your diary. Call us now and book on 020 3540 8295.