Testimonials
Tremendous service! I can't thank the lady who tidied up my flat enough - she did an amazing...
Donald
I've always been pleased with Carpet Cleaner, the staff are so helpful and the prices are...
George N.
My 3-year-old daughter poured some soup over the sofa when I wasn't looking and the stains...
Natalie P.
I am very happy with the service provided by Deep Cleaning Services. I booked a cleaner from...
Victor Steele
End of tenancy cleaning can be really stressful. This was my first time moving with the...
Scott F.
1
of 6

Hire our professional end of tenancy cleaning service for the best outcome when moving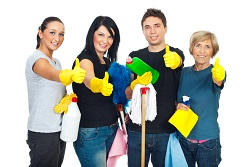 Renting a property is a convenient option nowadays as you are not tied to a place for long periods. So it allows for the freedom to move on to other areas without the hassle of selling. But, it does also mean that you may have obligations to a property when you hand in your notice to leave. To start with you need to ensure it is in good condition and there is no damage and it is clean. We at Carpet Cleaner are the professionals when it comes to an end of tenancy cleaning service. Our valued cleaning service is the best in London and is done to a high standard. We will send in our qualified cleaners to completely clean the property and get everything back in order. Our move out cleaning is an affordable choice, and saves you the time and bother of getting the place looking good for the landlord. We will cover every detail and scrub, rinse, polish, mop and vacuum until the place is spotless. You will have no problems getting your deposit back as our work is first class. All of our work is guaranteed for your peace of mind. Call us now and have a friendly chat about our cleaning services on 020 3540 8295.
Hiring our reliable cleaning services is the best decision when you are moving out of a leased or rented property. We will save you the time and bother and do an amazing job at a reasonable cost. We will arrange for the move out cleaning to be done to suit your and your busy schedule. Nothing is too much for us, we send in a team to really get stuck in and get the job done swiftly. We don't mess about we just do an exceptional and speedy end of tenancy cleaning service. We can do all or just some of the work, the decision is yours. We will leave the property clean and tidy, leaving you to get on with your new move. We guarantee you will have no trouble when your property manager checks the place out. We will clean walls, floors, bathrooms and kitchens until they are hygienically clean. You can trust us do a good job at an amazing price. We provide only the best end of tenancy cleaners in London who will bring along their own equipment and tools to sort the work.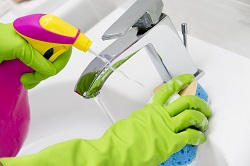 Our dedicated team of end of tenancy cleaners will save you a lot of time and money. We have a wealth of experience in this industry and know how to deal with the situation. We guarantee a first rate job where you don't have to do anything, we just do the entire lot. We know what is involved in an end of tenancy cleaning service so you can depend on us completely. When you hire us we will bring all of the tools and cleaning products so you don't have to worry about anything. We at Carpet Cleaner are experts and knowledgeable at this type of clean up service. You can trust us to only use eco friendly products when cleaning, so there will be no harmful chemicals and pollutants left remaining in the atmosphere. We will save you time and get the job done. You can rely on us to do the job and get you your deposit back. We appreciate that moving out is a hectic time so you need all of the help you can get. Our guaranteed end of lease cleaning services are affordable and will appeal to all budgets. For more details call us now on 020 3540 8295.