Testimonials
Tremendous service! I can't thank the lady who tidied up my flat enough - she did an amazing...
Donald
I've always been pleased with Carpet Cleaner, the staff are so helpful and the prices are...
George N.
My 3-year-old daughter poured some soup over the sofa when I wasn't looking and the stains...
Natalie P.
I am very happy with the service provided by Deep Cleaning Services. I booked a cleaner from...
Victor Steele
End of tenancy cleaning can be really stressful. This was my first time moving with the...
Scott F.
1
of 6

Hire our after builders cleaning after renovations to get everything back clean and tidy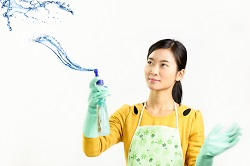 While hiring builders to do work in your home or workplace is an exciting time, it can often be spoiled by the thought of the clean up job afterwards. Our after builders cleaning service is the answer to your problems. We at Carpet Cleaner will provide the best cleaning service in London at unbeatable prices. All of our professional cleaners are fully trained at dealing with these situations so you can trust us completely. Nothing is too much for us; from a small repair to major renovations we can handle the entire mess. We will get rid of the cement, rubble, paint and rubbish that come with building work. This type of service causes an amazing amount of dust and mess that you alone may not be able to handle. You need to be aware that protective clothing, gloves and masks need to be worn with this type of cleaning service for health and safety. We will do a first rate job at a price within your means. All of our cleaners are skilled and competent and know how to handle the dilemma. Call us now for more information on our post builders cleaning offers on 020 3540 8295.
It doesn't matter whether you are having a new kitchen or bathroom, or an extension to create more space we can handle the mess left behind. Though builders will do their best to clear away some of the materials and rubbish you will be left with an astonishing amount of dust and grime that is the result of this type of work. It can be hard for individuals to know where to start after building work. We know that you will want it done quickly, but competently. Our professional cleaners are experienced and know all about after builders cleaning services and will do a great job. You can call our reliable and trusted cleaning company to save you the hassle after having building work done. We will bring with us all of our special tools for the most effective job. We only use environmentally friendly products that are green and harmless. Our builders cleaning methods are successful and will leave fantastic results. You will not believe how clean awe will leave your place. We are dedicated and will do a top class post construction cleaning service and save you the hassle.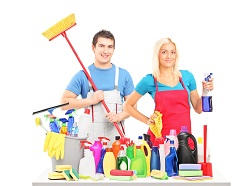 All of our after builders cleaning services is done with care and caution. We will get rid of the dust, cement; bricks and old wood etc and take it away leaving you free of rubbish. We have a wealth of experience so know exactly what to do. All of our cleaning services are done with the best equipment and tools for the job. We will remove the dust and the remains of the renovation work so it will be hard for you to remember how much mess there actually was. Hire us at Carpet Cleaner now for the best cleaning service in London. All of our work is done swiftly so you will not be waiting long for the best results. Whilst it can be daunting having repairs and building work, don't hesitate as we can be of assistance. Our enthusiastic and hard working cleaning staff will do a remarkable job. We will do a quality post builders cleaning service at a competitive price. Our procedures are effective and safe so you can completely trust us 100%. We can work around you and your busy diary so call us now for more about our affordable after builders cleaning deals on 020 3540 8295.